Qualified trained, technically equipped cleaning staff at your site to serve your cleaning needs
In COVID era new normal imposes sophisticated cleaning protocols for all commercial structures and hygiene becomes a focal point in our daily life. Keeping up with daily operations is challenging enough and trying to take care of hygiene protocols is a costly and time-consuming process.
Maintaining cleanliness in high-profile commercial property is one of the top priorities to maintain a positive image and keep the property in the best shape to minimize wear and tear and protect your investment. The traditional mop and broom approach does not work too well on modern finishes and does not comply with new requirements. On top of that chasing team of low-qualified cleaners is time consuming and frustrating task. Instead, you could use Pacific.cleaning.
We focus on protecting your valuable assets – your team and your clients. This allows your team to focus on the main things, leaving hygiene and cleanliness to professionals. Pacific.cleaning employs hygiene experts and operates top-tier cleaning equipment and chemicals by Kärcher Professional to deliver immaculate cleaning results and the safest working environment.
To service your premises we have introduced a dedicated cleaning model where we invest in a custom set of cleaning tools that are full time based on your premises. Set of cleaning equipment and accessories is provided at no cost to you and will be used to carry out cleaning activities at your facility on the agreed schedule. All we need from you is the secure storage location for it.
Typical set below: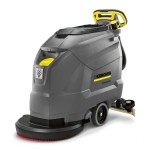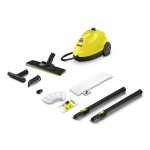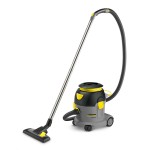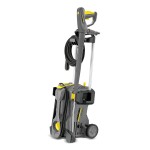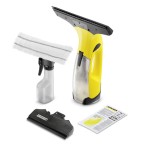 Cleaning Cart with Acessories
Steam Cleaner with Acessories
Most suitable models of equipment and chemicals are selected for your premises based on requirements – cleaning area, types of surfaces, materials to be cleaned and limitations – sizes of elevators, the width of passages and doorways, storage allocation, etc.
Qualified trained cleaning staff working on shifts basis is allocated to carry out cleaning duties based on your requirements. With high-performance equipment 1 of our equipped cleaners can outperform a team of 4 traditional cleaners – this brings savings of time that transfers into cost savings for our customers.
A dedicated supervisor is appointed as your primary point of contact to solve any operational queries.
In addition to that, a support line for cleaning services is available 7 days a week.
To summarize the above package. You get:
Top tier cleaning equipment at your disposal at no cost to you
Highly trained attentive to details and technically equipped cleaners to outperform regular cleaning staff by a factor of 4 and save time
Much higher quality of cleaning compared to manual
High visibility top tier commercial cleaning equipment in operation – would boost the image of your premises
Non-invasive cleaning that would be adjusted to fit your tenants schedule with whisper-quiet equipment
We do a complimentary demo of our cleaning services – please advise so we can arrange this.
Get in touch with us today to talk about how we can assist with your cleaning needs!